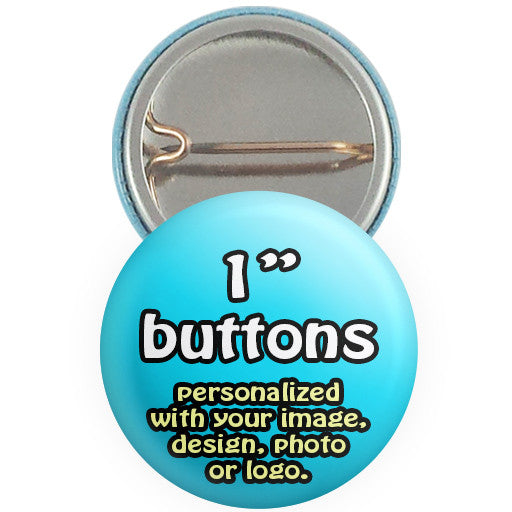 Custom Buttons
Where buttons get pinned!
When it comes to promoting, branding is key. The more someone sees something, the more they are likely to remember it. That's why custom buttons are exactly what you need! They expose your logo, message or design not only to the person wearing it, but also to everyone who comes in contact with that person.
Pressing all the right buttons!
Just like personalized t-shirts, hats and other promotional clothing items, custom pin back buttons (a.k.a. pins or badges) provide the same attention and exposure at only a fraction of the cost, allowing for you to resell them at a low price or simply give them away for their promotional value alone.
Custom round pin back buttons
personalized with your image, logo, drawing or photo.
Diameters range from 1 " to 6 ".
---
---